Mission Statement
Cholangiocarcinoma-UK, an affiliate of the British Association for Study of Liver Disease (BASL), is a multi-disciplinary Special Interest Group (SIG) of clinicians, scientists and patient advocates whose purpose is to facilitate collaborative research, enhance service development and raise awareness of Cholangiocarcinoma.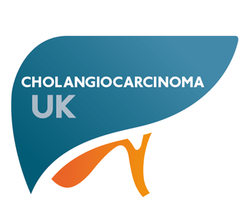 Aims of Cholangiocarcinoma UK
• Be the recognised leading authority on Cholangiocarcinoma in the UK
• Become affiliated to other relevant major national organisations e.g. BASO, BSG
• Facilitate basic science and clinical research as well as sample collection, including for biomarker development
• Improve the pathway to collaborative clinical trials and opportunities for research funding
• Update national guidelines and advise on policy and best practice
• Optimise and standardise clinical management across the country
• Monitor epidemiological trends accurately
Latest News
The inaugural CCA-UK SIG meeting will be held from 0845 - 1700 on Friday 7th December 2018. This meeting will focus on addressing unmet needs in cholangiocarcinoma, particularly regarding awareness, research and service development, with round table discussions to facilitate collaborative clinical and research efforts going forwards.
Venue: Friends House, 173-177 Euston Road, London NW1 2BJ
Programme: Download CCA-UK Program 7 Dec 2018.pdf.
This meeting is now fully booked.
The Cholangiocarcinoma-UK Committee
| | |
| --- | --- |
| Chair | Shahid Khan, Imperial College London |
| Secretary | Derek Manas, Freeman Hospital, Newcastle upon Tyne |
| Basic science | David Bates, University of Nottingham |
| Clinical oncology | Maria Hawkins, University of Oxford |
| Endoscopy | Steve Pereira, University College London |
| Hepatology | Simon Rushbrook, Norfolk & Norwich Hospital |
| Medical oncology | John Bridgewater, University College London; Juan Valle, University of Manchester |
| Patient advocate | Helen Morement, AMMF |
| Surgery | Hassan Malik, Aintree University Hospital, Liverpool; Nigel Heaton, Kings College London |
| Trainee representative | Geri Keane, Derriford Hospital, Plymouth |