Mission Statement
Cholangiocarcinoma-UK, an affiliate of the British Association for Study of Liver Disease (BASL), is a multi-disciplinary Special Interest Group (SIG) of clinicians, scientists and patient advocates whose purpose is to facilitate collaborative research, enhance service development and raise awareness of Cholangiocarcinoma.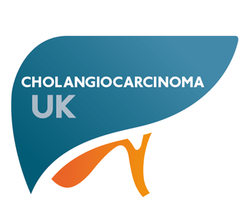 Aims of Cholangiocarcinoma UK
• Be the recognised leading authority on Cholangiocarcinoma in the UK
• Become affiliated to other relevant major national organisations e.g. BASO, BSG
• Facilitate basic science and clinical research as well as sample collection, including for biomarker development
• Improve the pathway to collaborative clinical trials and opportunities for research funding
• Update national guidelines and advise on policy and best practice
• Optimise and standardise clinical management across the country
• Monitor epidemiological trends accurately.
Resources
Annual reports
Annual report 2018-19 - Download Annual report_2018-19_CCA-UK.pdf.
1st meeting - 7 December 2018
Report - Download BASL_BSG report_Summary_Outcomes_CCA-UK Meeting 7 Dec 2018_FINAL.pdf.
Welcome presentation, Shahid Khan, St Mary's Hospital, London - Download Welcome.pdf
Presentation on the patient/healthcare professional partnership, Helen Morement, AMMF - Download The patient_healthcare professional partnership.pdf
Presentation on Epidemiology and aetiology: What we don't know & how can we find out, Shahid Khan, St Mary's Hospital, London - Download Epidemiology and aetiology_What we dont know and how we can find out.pdf
Presentation on Ensuring quality: Centres of "excellence/expertise"?, Hassan Malik, Aintree University Hospital Download Ensuring quality_Centres of excellence and expertise.pdf
Presentation on Medical oncology: The unmet needs and how we meet them, John Bridgewater, UCL & Juan Valle, Christie NHS Foundation Trust - Download Medical oncology_The unmet needs and how we meet them.pdf
Presentation on Clinical oncology: Establishing novel roles in CCA therapy, Maria Hawkins, University of Oxford - Download Clinical oncology_Establishing novel roles in CCA therapy.pdf
Patient representation
The AMMF is represented on the CCA-UK Steering Committee and is the UK's only cholangiocarcinoma charity - http://ammf.org.uk/.
Global CCA Alliance
The Global Cholangiocarcinoma Alliance (GCA) has united to establish a global voice in CCA through community collaborations. The GCA has a shared vision to raise the awareness of CCA, in order to improve prevention, survival and the quality of life of CCA patients globally. CCA-UK is a partner in this Alliance. For more information, visit https://globalccaalliance.com/en.
Latest News
Register for the CCA-UK annual meeting
Date: 14 November 2019
Venue: Jubilee Conference Centre, University of Nottingham
This year CCA-UK annual meeting will have a basic science theme. A full programme is planned, featuring a series of invited speakers and talks from abstracts. There will also be a moderated round table discussion on key questions in the basic science of Cholangiocarcinoma and where next. This year will also see the inauguration of the Neil Blenkinsop Memorial Lecture, to be given by Dr Chiara Braconi of the University of Glasgow. Lunch will be provided alongside viewing of posters.
Early registration costs just £50 or £25 for trainees/students until 14 October 2019. The same deadline applies for abstract submission. Click here to reserve your place and for guidance on abstract submission.
Follow CCA-UK on Twitter - @ccaukgroup.
The Cholangiocarcinoma-UK Committee
| | |
| --- | --- |
| Chair | Shahid Khan, Imperial College London |
| Secretary | Derek Manas, Freeman Hospital, Newcastle upon Tyne |
| Basic science | David Bates, University of Nottingham; Chiara Braconi, University of Glasgow |
| Clinical oncology | Maria Hawkins, University of Oxford |
| Endoscopy | Steve Pereira, University College London |
| Hepatology | Simon Rushbrook, Norfolk & Norwich Hospital |
| Medical oncology | Chiara Braconi, University of Glasgow; John Bridgewater, University College London; Juan Valle, University of Manchester |
| Pathology | Tim Kendall, University of Edinburgh |
| Patient advocate | Helen Morement, AMMF |
| Surgery | Hassan Malik, Aintree University Hospital, Liverpool; Nigel Heaton, Kings College London |
| Trainee representatives | Pilar Acedo, University College London; Leonard Marc Quinn, University of Liverpool |