About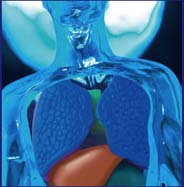 The British Association for the Study of the Liver is dedicated to the knowledge and understanding of the biology and pathology of the liver for the optimal care of patients. BASL is composed of interested individuals from clinical medicine, clinical and basic research and allied professions.
The BASL umbrella incorporates the Nurse Forum and also the British Viral Hepatitis Group.
BASL aims to:
disseminate research findings and clinical expertise in liver disease
promote and provide opportunities for collaboration in liver research
provide a voice that can advise and interact with the media to raise awareness of liver disease within the UK
to advise policymakers within the health service how to advance the provision of care for patients with liver disease within the UK.
The BASL main committee is made up of the elected officers - the President, the Secretary and the Treasurer. The chairs of the British Viral Hepatitis Group (BVHG) and the BASL Nurse Forum also sit on the main committee, as do the leads of the four sub-committees covering services, research, education and training and public affairs and external relations.
The President is Dr Graeme Alexander. Dr David Patch is the Secretary (as of October 2014) and Professor Matthew Cramp is the Treasurer. The Chair of the BVHG is Dr Andrew Ustianowski, while the chair of the Nurse Forum is Fiona Fry.
The leads of the four sub-committees are:
Dr James O'Beirne - Services
Dr Stephen Ryder - Research
Dr Bill Griffiths & Dr Michael Heneghan - Education and Training
The President (with implementation by the BASL Secretariat) - Public Affairs and External Relations.
Public Affairs & External Relations
This committee supports both the main BASL committee and the sub-committees and is under the direct control of the BASL President while delivery is the responsibility of the BASL Secretariat.